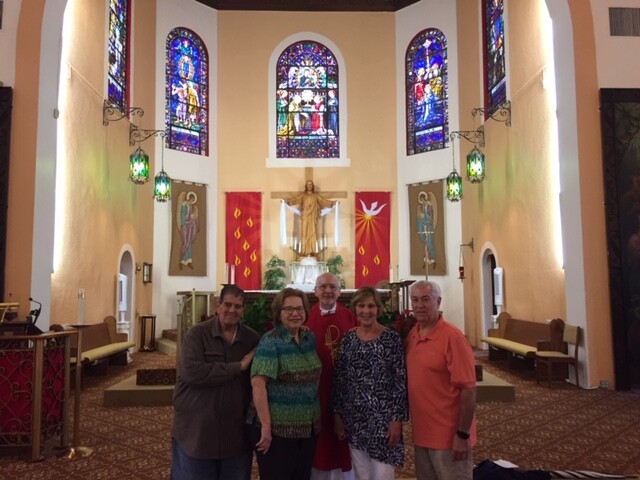 Many thanks to Benny and Mary Pardo and Mary Jane and Hector Espinola for returning to OLPH today to celebrate their wedding anniversaries.
Congratulations!
Benny and Mary were married at OLPH 52 years ago.
Mary Jane and Hector were married at OLPH 51 years ago.
Thank you for sharing your anniversaries with us!
(l to r) Benny and Mary Pardo, Father Hector, Mary Jane and Hector Espinola