Announcements
There will be NO MASS on Saturday, February 11, 2017 at 6:00 pm.
---
Memories of OLPH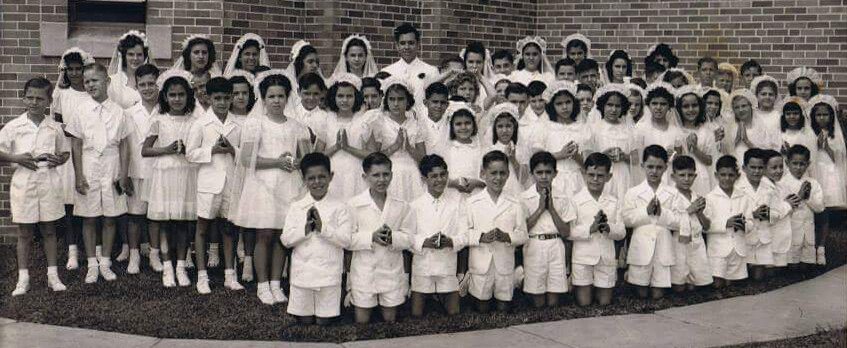 Share your beautiful memories of Our Lady of Perpetual Help, of the Academy, and how OLPH has touched your lives and the lives of other people.
We will post them here on our website soon for everyone to cherish.

Carolyn Castro Fulgueira and I at our first Communion. Lali and I have been friends since we met in First Grade there!!!!! – Josie Gonzalez Nabti
---
Mass Schedule
Ministry
News
Giving at OLPH
Calendar
History
Baptism
Matrimony