WELCOME BACK to public daily and weekend masses at OLPH! Please click on OLPH "News" tab for guidelines.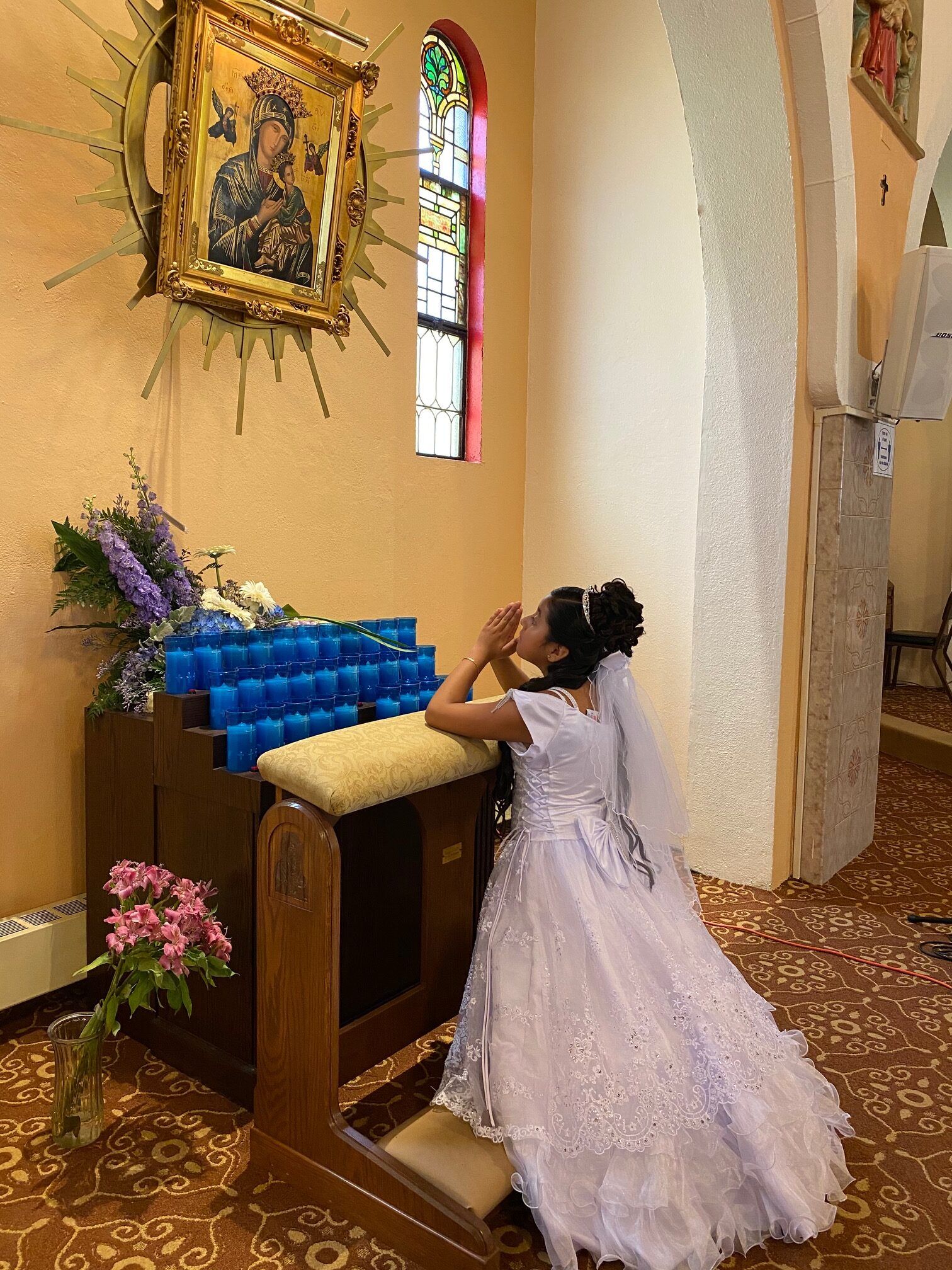 SPECIAL COMMUNICATION FROM FR. HECTOR: RESUMPTION OF PUBLIC MASSES
Dear OLPH Family and Friends,
"After receiving authorization to resume public Masses from Bishop Gregory Parkes, and after a prayerful discernment and consultation with the leadership of the Parish Pastoral Council, I have the joy to announce you, parishioners of Our Lady of Perpetual Help, that our weekend public Masses will resume beginning with the Vigil of Pentecost Mass, Saturday, May the 30, at 5:30 PM.
The other Mass in English, that you can chose attending to is our regular 10.00 AM. In Spanish we will have the regular 12:00 PM. The 10 English and the 12 Spanish will continue to be live streamed for the time being.
Bishop Parkes wants you to understand that the Dispensation from the Sunday obligation to attend Mass remains in effect until further notice and applies to all Catholics. Bishop says that 'no one should feel guilty for protecting their health or that of their loved ones'."  Source: OLPH May 24th bulletin
Please join us, via Zoom software or live YouTube streaming, for Mass (in English) on Sunday at 10 a.m. or Mass (in Spanish) at 12 p.m. Please click on one of the following links to join us.