CLERGY
Rev. Hector Cruz-Lesbros, S.M.  – OLPH  Pastor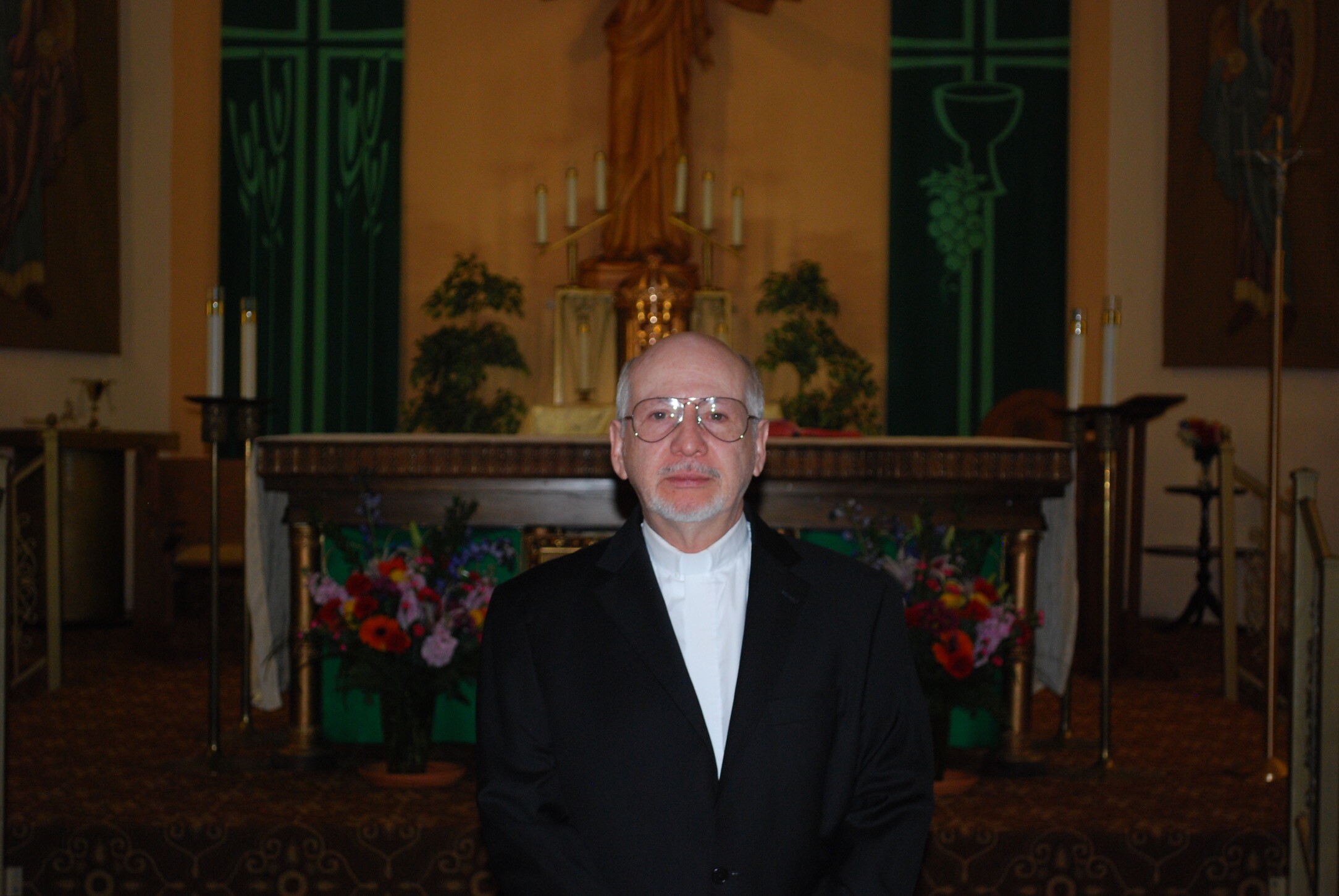 Father Hector's (brief) autobiography:
I was born in Mexico City May 7, 1952 — the oldest of nine siblings. I attended Catholic schools in that city until I was 18. I entered the Marist Fathers' seminary in 1970 and was ordained a priest July 16, 1977 in Mexico City.
Right after my ordination I was assigned to work in Campus Ministry, followed by other (3) parochial appointments in Mexico City and Frontera Comalapa, Chiapas (Mexico).
Once transferred to the United States in 1989, I served in the parishes of: Sacred Heart of Jesus, Santa Maria Goretti and Most Holy Trinity (San Jose, CA), Santa Lucia (El Paso, TX) and Our Lady Star of the Sea (Santa Cruz, CA). After a Sabbatical time in Melo Park, California, I served at Our Lady of the Assumption and Sacred Heart of Jesus (Atlanta, GA), San Felipe de Jesus, San Pedro and Our Heavenly Father (Brownsville, TX). I also served, temporarily, at Our Lady of San Juan del Valle Basilica (San Juan, TX), before participating in another renewal program in San Antonio Texas (four months before I arrived to Tampa).
I was appointed as the new pastor of Our Lady of Perpetual Help by Bishop Gregory Parkes, effective the same day of my installation, February 26, 2017.
I am humbly soliciting your prayers, so I can be for you a zealous pastor, serving the Church in the spirit of Mary.
---
Priests In Residence
Rev. Raymond Coolong, S.M.
Rev. Paul F. Morrissey, S.M.
Rev. Kenneth Ridgeway, S.M.
---
MAIN OFFICE                                                          MUSIC DIRECTORS
                                                                Alfredo Figueroa                                                                              Nhick Ramiro Pacis                                           Sylvia Chai
                                                              Secretary – (813)-248-5701                                                        Music Director (English) – (813) 317-5319                 Music Director (Spanish) – (813) 248-5701